Industry:
Banking and Financial
overview
Transforming cybersecurity in the Financial Services Industry with New approaches for an evolving threat landscape
Since 2010, Banks in India have rapidly adopted newer technologies and digital channels, with the underlying objective of increasing footprints and revenues. We have also seen customer preferences shift towards digital platforms. There is a perception, though, that the adoption of advanced cyber security practices has not kept pace with the rate of evolution of core business-enabling technology. While in comparison to several other sectors, banks are definitely seen to be more proactive in investing and improving security practice, such measures may still be inadequate considering the challenges with the traditional approach to Cyber security are:
Proliferation of attack vectors and enhanced attack surface.
Proliferation of digital and shifting customer preference.
Sophistication of threat actors and enhanced targeting of banks.
Banking increasingly operating as a 'boundary-less' ecosystem
A paradigm shift has recently been observed in attacks exploiting the source, behaviour, motives and vectors. This indicates that the traditional multilayered defence that banks already have is not adequate. Globally, there is a rise in cyber security incidents and several of them have been large-scale breaches, frauds and heists. The impact of such breaches does not end with serious financial loss but, in most cases, can also potentially erode substantial brand value. RBI has taken a step in the right direction by realising the inherent need for banks to strengthen their cyber security posture in the wake of the increasingly sophisticated nature and quantum of attacks.
Sectors
Top Cybersecurity Threats To Financial Services
Web Application Attacks

Safeguarding Wen Application Attacks of any banking system is our specification in FinTech partnership ecosystem. Cyber Security Auditing regularly is essential to identify and deal with any vulnerabilities before they are exploited.

DDOS & Other Network Based Attacks

DDOS & Network Based attacks go a long way to silencing websites that the hackers may disagree with, or disrupting business flow to a competitor.

Backdoors And Supply-Chain Attacks

Targeted attacks often use "backdoors" – applications used to obtain remote access – in the second or third stage of the attack. Auditing and monitoring are the surest ways to detect supply-chain attacks.

Third-Fourth-Fifth Party Vendors

Managing risk of third-, fourth-, and fifth-party vendors is a challenge. Though you may have strong protections in place in your own network.  If your partner is attacked by ransomware, how will that affect your bottom line? Will you be at risk, too?

Global Operational Risks

Globalization means that businesses operate internationally, across state lines, in different towns with different languages, regulations, and expectations.  Cybersecurity threats to financial services are especially vulnerable, since cyber criminals target the financial sector in the hopes of larger monetary gains.

Insider Threats

Unfortunately, the reality is that 60% of cyberattacks come from inside the company. Financial firms and financial services were in the top three sectors targeted by insider attacks. Let's Protect what is most valuable, tighten access controls, and ensure your employees are satisfied and feel valued for their contributions.
Benefits to bank on
Dimensions of cybersecurity banks should have to be aware of
Application Security

Tools and methods to protect applications after deployment by monitoring, resolving, and enhancing apps' security with antivirus programmes, firewalls, and encryption.

Infrastructure Security

Solutions to protect the corporate infrastructure, such as network communications, data centres, IT platforms, and connected devices

Data Security

Tools to protect confidential, private, and sensitive information or data from misuse, unauthorised access, disclosure, damage, modification, and disruption

Cloud Security

Tools include security procedures and technology to secure cloud computing environments against both external and internal cyberattacks

Identity & Access Management Security

An architecture or security policies enforced to define & manage the roles & access privileges of individual network users, & protect critical & sensitive data
Delivery
Threatsys Recommendations to deal with cyber threats
360 Degree Prioritising cybersecurity assessment

• A continuous threat assessment using a risk-based approach
• Cybersecurity maturity assessment
• Financial Application, Netowork, Data Security
• Bridging the gaps
• Integrating cyber risk assessment with fraud risk and financial crime reporting

Securing remote access control & Tightening access

• Enabling server-based computing and digital workspaces
• Deploying zero clients and thin clients
• Reviewing remote connectivity solutions and security governance
• Deploying an advanced and robust authentication and authorisation

Adopting Cyber Security Compliances

Complying with the RBI guidelines on the
cybersecurity framework that focuses on Four areas:
• Cyber Security Compliances
• Cybersecurity and resilience
• Cybersecurity Operations Centre (C-SOC)
• Cybersecurity Incident Reporting (CSIR)
Expertise
Our Financial & banking expertise
We have deep expertise and experience in transforming cyber security in banking and delivering Advanced Cyber Security services to global banks and financial services institutions. Our cyber security consulting services help you build foolproof cyber strategy, resilient cloud architecture and data safeguards.
Cyber security is at the core of our larger Digital Banking services, where we help customers achieve the lighter footprint of mobile-driven consumer-centric banking while ensuring online safety.
0
+
Financial services firms worldwide
0
/10
The top largest banks worldwide.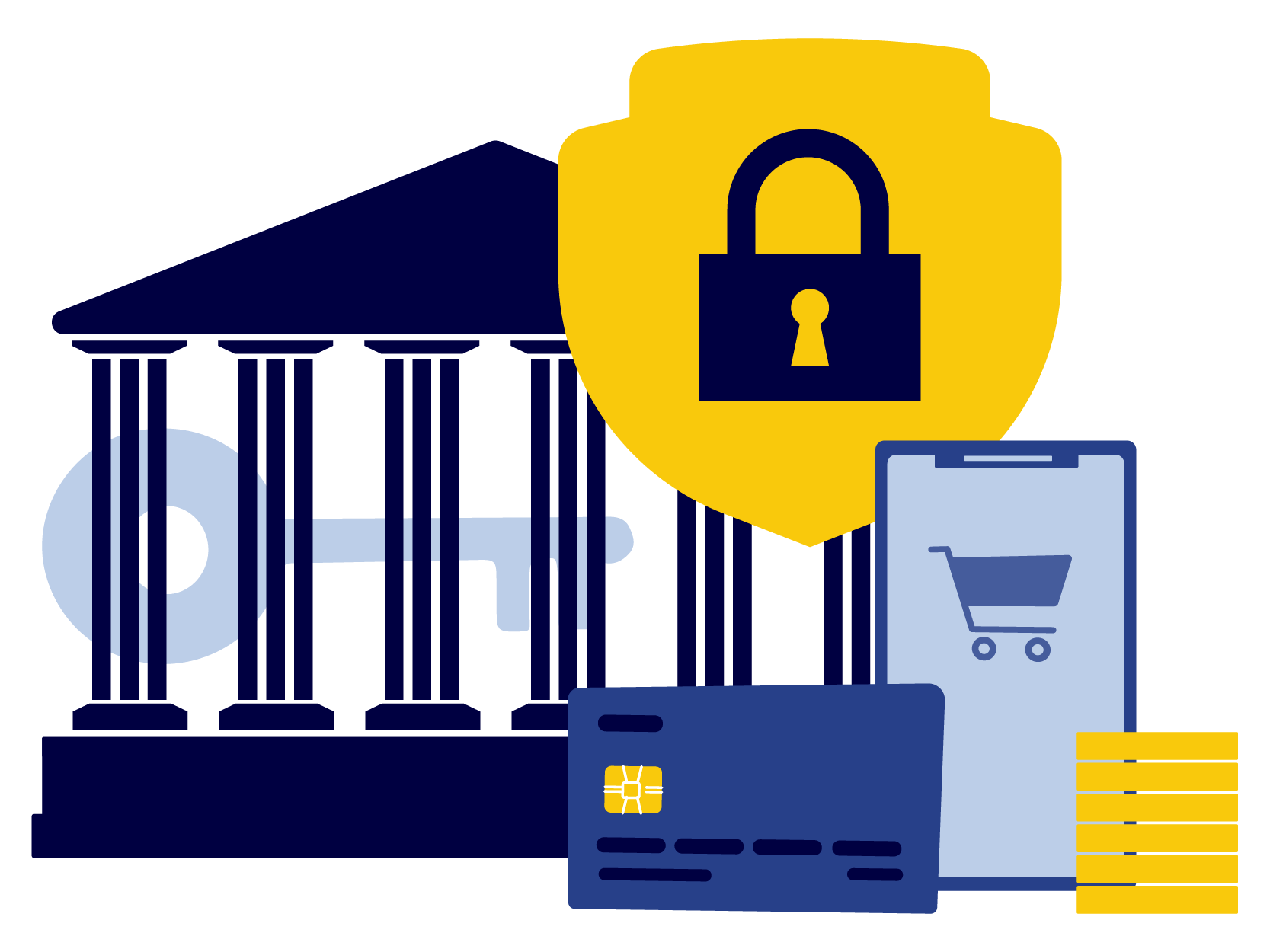 Customers stories
Threatsys Auditors are easy to work with, patient, and provide information in a timely manner. They actually act more like a partner because even though they have to write up items, they take the time to ensure it is understood what needs correcting and why. There were no surprises in our report because findings had been discussed while the auditors were onsite. Threatsys auditors do a great job preparing us for regulatory exams.- John H. -
Threatsys is really good at what they do! Whether your business utilizes them for IT testing, auditing, or their incredible Security program, Threatsys receives an A+ from our bank. They have the tools and work ethic to ensure your exams go smoothly. Threatsys is simply as good as it gets!" - Chris Ellison -