The Inspiring story of our founder and CEO Deepak Kumar Nath as a cyber security auditor and entrepreneur was recently featured in Mid-Day news. Our founder is one of the leaders in cybersecurity who has made remarkable contributions in the field and stayed actively involved with the cybersecurity community.
A snippet from the article:
With a well-rounded understanding, some leaders possess a positive outlook and comprehend the essence of being an effective leader. Indian Entrepreneur, Cyber Security Auditor, Cyber Security Consultant and White-Hat Hacker, Deepak Kumar Nath is one such name. He currently serves as the Founder and Chief Executive Officer (CEO) of Threatsys Technologies Private Limited, the leading and trusted cyber security Consulting Partner that specializes in securing the IT infrastructure and assets of the leading enterprises globally.
Threatsys has distinguished itself by creating a specialized product, CYQER, Cyber yield Quantification for Enterprise and Reporting, that is capable of identifying and monitoring threats with high-value solutions that bring data visibility from any systems, servers, networks, cloud and overlays threat intelligence, behavioural monitoring, SOAR, FIM and a comprehensive SIEM solution together. CYQER Provides security operations centre ( SOC ) Services to help organizations build their strongest defence against cybercrime and maximize return on investment.
You can read the full article on Mid-day here.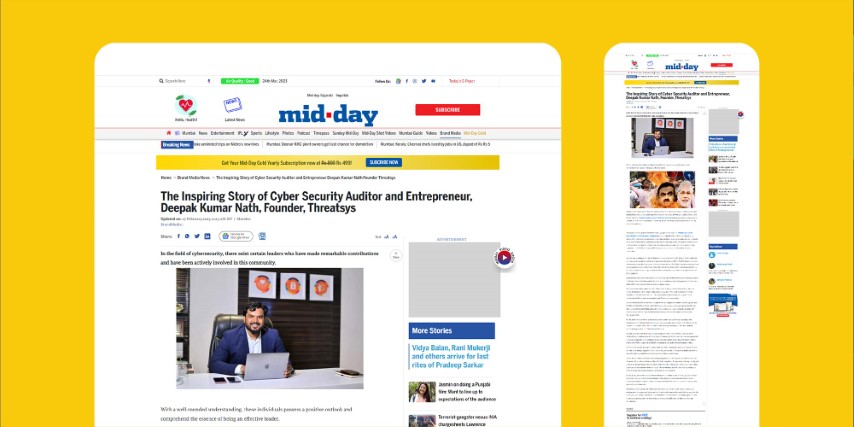 How we can help
Cyber attacks can have devastating consequences for businesses. It may lead to financial losses, reputation damage, & loss of sensitive information. To prevent these types of attacks, businesses must secure themselves. By conducting regular risk assessments, implementing strong authentication, using encryption, monitoring for suspicious activity, & developing a response plan businesses can immensely decrease the threat of a cyber-attack.
Threatsys Cyber Security Testing Services guarantees your safety by leveraging cutting-edge security technologies and experts that can spot vulnerabilities and remove threats from systems while utilizing cutting-edge features. Connect now with Threatsys the No. 1 Cyber Security company in Bhubaneswar which can help you succeed in the supply chain attack. As it is better to stop a supply chain attack than to suffer its consequences, so take the required measures to ensure your business today.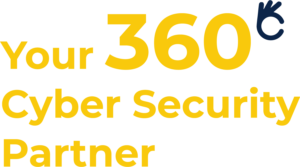 Stay ahead of the game and protect your organization from Cyber Security attacks. Don't wait for an attack to occur, take preventive measures today.

Increase your preparedness,
Solidify your security stance