The BSides Bangalore Security Conference is an annual gathering of experts, researchers, and cybersecurity enthusiasts in Bangalore, India. It offers a forum for discussing, exchanging ideas, and learning about the most recent developments in cybersecurity.
The conference provides a wide range of programmes tailored to the needs and interests of attendees. engaging keynote talks, lively seminars, thought-provoking panel discussions, and helpful training sessions.
Access to a range of informative material is available to the participants. Network security, web application security, vulnerability assessment, incident response, and other subjects are all covered in these seminars.
Highlights about the BSides Bangalore Security Conference
The highlights around these big events are numerous which change every year. But the one constant thing about the event includes the Cybersecurity Samurai of the Year Award. Other attractive highlights include,
Participants at the conference can expect a diverse range of sessions that cater to both beginners and experts in cybersecurity. Keynote speeches are delivered by renowned industry leaders who provide insights into the current cybersecurity landscape, emerging threats, and future trends.
Workshops and hands-on training sessions offer opportunities for attendees to engage in practical learning. These sessions allow participants to get their hands dirty, exploring various tools, techniques, and methodologies to tackle real-world cybersecurity challenges.
Panel discussions enable participants to engage in thought-provoking conversations with experts and peers. These discussions cover cybersecurity topics, including emerging technologies, regulatory compliance, data privacy, threat intelligence, etc.
The chance to network with experts in the field of cybersecurity is one of the highlights of the BSides Bangalore Security Conference. Participants have the opportunity to communicate with others who share their interests, allowing them to form connections and business contacts that might result in future collaborations.
Fostering Talent: Unveiling the Cybersecurity Samurai of the Year
In a remarkable showcase of talent and unwavering dedication, Shakti Ranjan Mohanty of Threatsys Technologies Pvt. Ltd. has been proudly announced as the prestigious Cybersecurity Samurai of the Year Award winner at the renowned BSides Bangalore Security Conference. This significant achievement reflects Shakti's exceptional abilities and highlights the company's commitment to fostering talent and nurturing excellence in cybersecurity.
Threatsys Technologies Pvt. Ltd. has long been recognized as a leader in the cybersecurity domain, and Shakti's remarkable achievement is a testament to the company's commitment to nurturing talent. By providing a supportive environment, continuous learning opportunities, and a platform to showcase their skills, Threatsys Technologies empowers individuals to reach their full potential
Shakti's journey toward becoming the Cybersecurity Samurai of the Year is a testament to his exceptional talent and unwavering dedication. His relentless pursuit of excellence, combined with the guidance and support provided by Threatsys Technologies, has shaped him into a formidable cybersecurity professional.
At Threatsys Technologies, fostering a learning and continuous improvement culture is paramount. The company encourages its employees to stay updated with the latest advancements in cybersecurity, offering training programs, workshops, and mentorship opportunities. This commitment to ongoing education ensures that every team member, including Shakti, remains at the forefront of industry knowledge.
Shining a Spotlight on Team Excellence in Cybersecurity
Threatsys Technologies' commitment to greatness goes beyond this singular achievement. The company recognizes that success is not an endpoint but a continuous journey. The Cybersecurity Samurai of the Year Award serves as a stepping stone towards even greater accomplishments, driving the team at Threatsys Technologies to push boundaries and set new standards in the industry.
Shakti Ranjan Mohanty's achievement as the Cybersecurity Samurai of the Year not only inspires his colleagues but also serves as an inspiration for aspiring cybersecurity professionals. His success demonstrates the power of dedication, perseverance, and continuous learning in carving a successful career in this rapidly evolving field.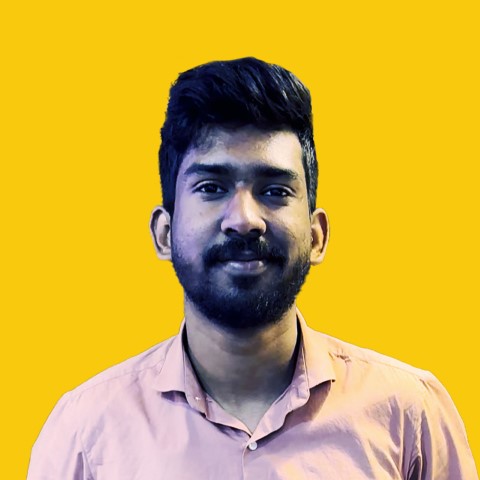 The announcement of Shakti Ranjan Mohanty as the Cybersecurity Samurai of the Year is a momentous occasion for both him and Threatsys Technologies Pvt. Ltd. It reflects the exceptional talents, efforts, and unwavering devotion of the team at Threatsys Technologies to the cybersecurity business.
By nurturing excellence, and maintaining a culture of continuous learning, Threatsys Technologies has created an environment where individuals like Shakti can thrive and achieve remarkable accomplishments. Shakti's achievement is a shining example of the company's commitment to greatness and its role in shaping the future of cybersecurity.
Many More to Come: No Stoppage after the Achievement
The great achievement reflects our team's exceptional talents, efforts, and unwavering devotion to the cybersecurity business. This honour, however, is merely the beginning of our commitment to greatness. It highlights our ability to be inventive while adapting to a shifting cybersecurity scenario.
We recognise that attaining this level of recognition is only the beginning of our field's growth and development, not the end. It demonstrates our commitment to bringing about positive change by introducing cutting-edge tactics and technologies that improve digital security for organisations and individuals.
We exhort everyone to embrace lifelong learning, keep an eye out for new threats, and support the growth of the cybersecurity industry. We strive to lead innovative solutions that, by using our knowledge and embracing innovation, address fresh problems and protect digital environments.
However, this success is not the end of our journey; rather, it serves as a catalyst for further advancement and creativity. We'll keep pushing the boundaries of cybersecurity, bringing about positive change, and motivating people in the community to achieve greatness.
We continue to tear down boundaries, innovate, and have a long-term impact on the cybersecurity community. Our unwavering commitment and relentless pursuit of excellence will continue to shape the course of digital security, making the internet a safer place for everyone.
How we can help
Cyber attacks can have devastating consequences for businesses. It may lead to financial losses, reputation damage, & loss of sensitive information. To prevent these types of attacks, businesses must secure themselves. By conducting regular risk assessments, implementing strong authentication, using encryption, monitoring for suspicious activity, & developing a response plan businesses can immensely decrease the threat of a cyber-attack.
Threatsys Cyber Security Testing Services guarantees your safety by leveraging cutting-edge security technologies and experts that can spot vulnerabilities and remove threats from systems while utilizing cutting-edge features. Connect now with Threatsys the No. 1 Cyber Security company in Bhubaneswar which can help you succeed in the supply chain attack. As it is better to stop a supply chain attack than to suffer its consequences, so take the required measures to ensure your business today.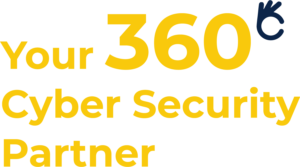 Stay ahead of the game and protect your organization from Cyber Security attacks. Don't wait for an attack to occur, take preventive measures today.

Increase your preparedness,
Solidify your security stance