In today's digital age, businesses face numerous cybersecurity threats. In 2021 alone, over 22 billion records were exposed worldwide in 4145 publicly disclosed data breaches. Cybersecurity compliance is the answer to this problem, a set of standards that businesses can adopt to follow best practices in handling sensitive customer data. This guide will outline the importance of cybersecurity compliance, what types of data are important to protect, major cybersecurity regulations, and how to get started with a compliance program.
What is Cybersecurity Compliance?
Cybersecurity compliance is a set of guidelines & regulations. Many authorities, agencies & governments use this to protect data confidentiality, integrity, and availability. These measures help enterprises defend against cyberattacks like DDoS attacks, malware, phishing, and ransomware.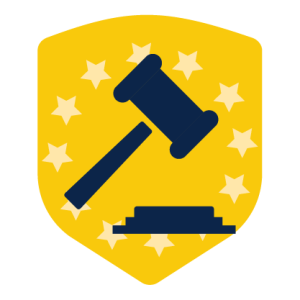 Why Cybersecurity Compliance is crucial?
Cybersecurity compliance is essential for any business to keep them safe and secure. By having a few guidelines, you can manage this security part of your business. You can manage their safety & keep sensitive information protected from cyberattacks. The Cybersecurity and Infrastructure Security Agency (CISA) identifies 16 essential infrastructure sectors. Every business needs to pay attention to this infrastructure. It can provide national security, public health and safety, and the economy.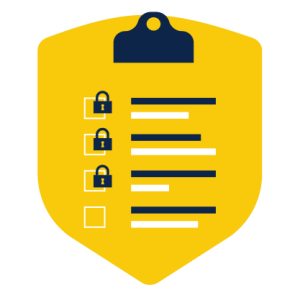 If you're unsure about how to get your business into compliance. or if you want support with managing cyber security compliance. Do not hesitate to contact one of the leading Cybersecurity companies in India, Threatsys Technologies.
What Types of Data Matter to Cybersecurity Compliance?
The following types of data are crucial to protect:
Personally Identifiable Information (PII)
Financial Information
Protected Health Information (PHI)
Login Information
IP Addresses
Biometric Data
Major Cybersecurity Compliance and Regulations
Compliance in cybersecurity can be complex & need to follow multiple standards. Here we describe a few most common:
New York Department of Financial Services (NYDFS)
Health Insurance Portability and Accountability Act (HIPAA)
System and Organization Control 2 (SOC 2)
5 Steps to Ensure Compliance
Identify Your Data Classification and Regulation Requirements
Create a Data Management Policy
Implement Strong Security Measures
Train Employees on Cybersecurity Best Practices
Regularly Monitor and Update Your Compliance Program
Cybersecurity compliance is not an option, it's a necessity. Protect your business, your customers & your reputation by implementing a strong cybersecurity compliance program provided by the best cybersecurity company Threatsys.
Threatsys has given clients certifications of compliance after completing many compliance projects. As a leading cyber security compliance provider in Bhubaneswar, we are not limited to a few compliances rather we meet all your compliance needs. Below are the different types of compliances program that we provide
ISO Compliance
PCI DSS Compliance
SOC Compliance
HIPPA Compliance
GDPR Compliance
FISMA Compliance
GRC Compliance
How to Implement a Cybersecurity Compliance Plan?
First, identify the regulations and standards of your business to make it safe. Then create a cyber security implementation plan.
Here we discuss five steps to implement a cybersecurity compliance plan:
Develop a Cybersecurity Policy: Firstly, you need to create a compliance plan. It helps build a comprehensive cybersecurity policy for your business. In this policy, you will clear all the details related to the company's data that considers sensitive & the data need to protect. In this policy, you should include guidelines for employees. Make them clear that they need to follow it when handling sensitive information. Also, the employee should know the consequences of not following the policy. Always make sure employees should aware of the cybersecurity policy, understand it, and sign off on it.
Perform Risk Assessments: Performing regular risk assessments is necessary to fully understand the threats that your organization faces. Risk assessments involve estimating the effect of potential cybersecurity dangers & determining the proper response. Remember to perform regular risk assessments. It helps to identify areas of weakness in your cybersecurity system 
Use Encryption: Want to protect sensitive data then encryption is one of the most effective ways! It is a process of converting data into code. It helps with preventing unauthorized access. Make sure to encrypt all sensitive data. It includes email communications and files stored on laptops, desktops, and servers.
Train Your Employees: Employee training is critical to ensuring that everyone understands the importance of cybersecurity and the role they play in keeping your organization secure. Provide regular training sessions for employees on cybersecurity best practices, including the dangers of phishing and other types of social engineering attacks.
Implement Strong Access Controls: Finally, it's essential to implement strong access controls. It is to ensure authorized individuals have access to sensitive information. Access controls include things like passwords, biometrics, and two-factor authentication. Implementing strong access controls can help to prevent unauthorized access to sensitive information. Cybersecurity compliance is a critical component of protecting your organization against cyber threats. By following the steps, you can ensure that your organization is fully compliant and secure.
Visit our cybersecurity compliance services page here for more details on how to adhere to these principles and how Threatsys can help you.
"Secure your business today, secure your future tomorrow."
Cybersecurity compliance is not an option for businesses in today's digital age, it's a necessity. From protecting customer data to avoiding legal penalties, there's no reason not to take cybersecurity seriously. By following best practices, conducting regular risk assessments, and implementing strong access controls, your business can stay compliant and secure. Don't wait until it's too late, start your cybersecurity compliance journey today.
Conclusion:
In conclusion, businesses must prioritize cybersecurity compliance to protect their sensitive information and defend against cyber threats. By understanding the importance, types of data to protect, and major regulations, businesses can take the necessary steps to ensure compliance. Don't procrastinate, start securing your business before it is too late.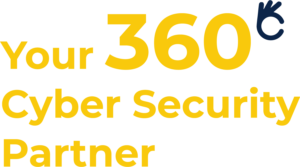 A reputable and well-known cyber security consulting partner is Threatsys. We can help you in taking the necessary actions. To learn how we can support you with cyber security compliance, contact us right now.

Increase your preparedness,
Solidify your security stance